CLICK TO GO BACK
LESTER ALDRIDGE SOLICITORS
---

---
This Shows that LESTER ALDRIDGE knowingle handled a confidential police report and put it into the bundle of evidence in a private civil action.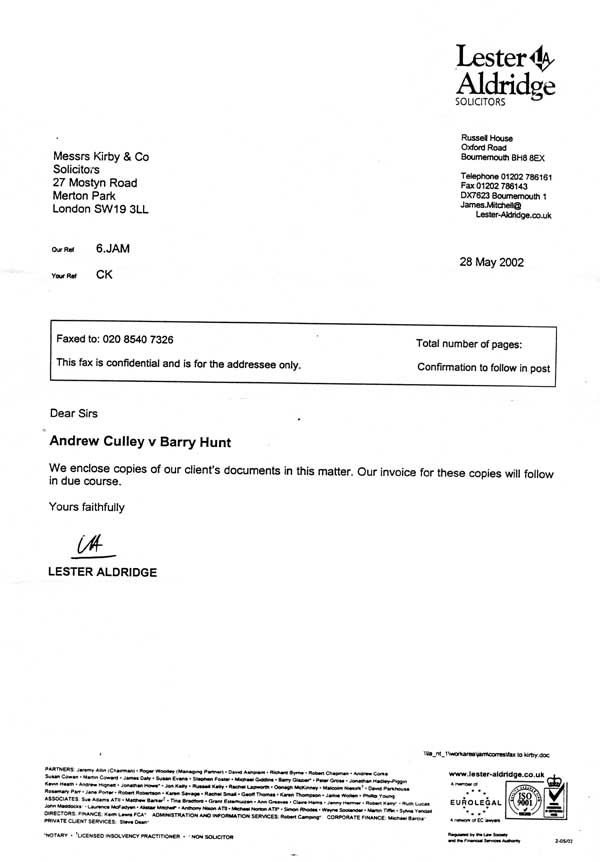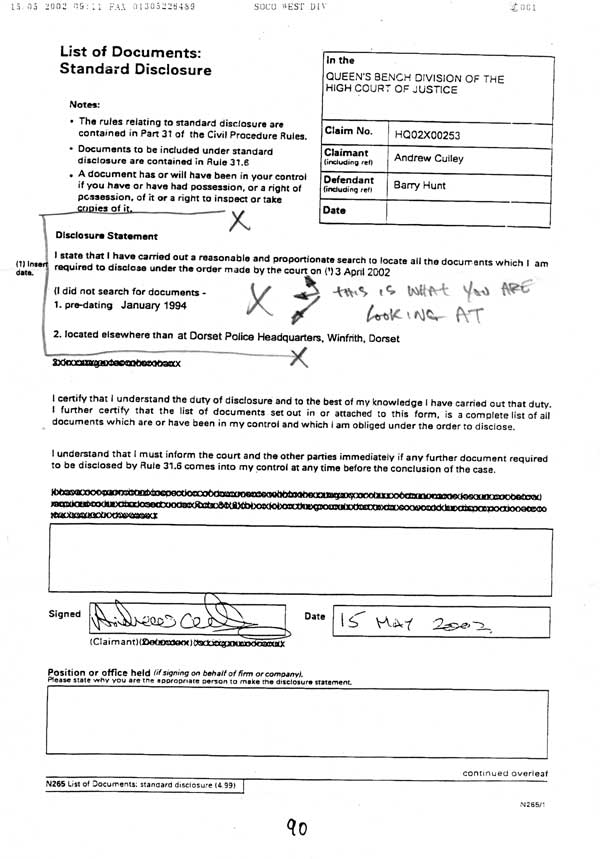 We would like to show the Actual Report but under section
55 of the Data Protection Act we are not alowd to. However
we can show a Lawyers letter to the Trial Judge detailing
the report, and the Criminal Offence. Click Here to View!